Hi everyone, I hope you had a lovely Christmas! It's been a fair while since I last shared the events of my life with you and that's because I wanted to do a big Christmassy post, and that's what you are reading right now!
So just over a week ago I came home for Christmas. It's always a nice feeling to be spending time with the family again and it was especially this year because I hadn't been home for nearly two months and had been really busy on my school experience. Last week was just an excuse for me to sit around and have a much needed and, I like to think, well-deserved rest. Cue a few Instagram photos to demonstrate.
A stereotypical Instgram photo this. It was taken on my annual Christmas shopping/catch up trip with my friend Paul. It was a great day and we caught up on everything that's happened since we last saw each other, which was in February.
The locals go a bit mad with their Christmas lights sometimes. How is this festive? It's just a horrible flashing mess.
My cat demonstrates what relaxing looks like.
On the one day it wasn't raining I went for a walk around the local fishing lake and it was beautiful.
It has been a horrendously wet week here in the South of England. And I mean wet, parts of the town has been impassable due to flood water and the fire service have been working hard to pump water away. I've never seen rain like it or the rivers so flooded and it just seems to keep coming! Still, I've been perfectly happy to be sat indoors. I had the first half of The Walking Dead Season 3 to catch up on, which I have to say was pretty awesome. I'm intrigued to how it has differed from the comics, especially with the death of one significant character, and David Morrissey has been much better than I expected as the Governor. I'm intrigued to how the season will continue from this point!
I've also been reading a fair bit and have finally completed my reading challenge for 2012! It was a lot of books to get through in a year and I doubt I will ever manage as many again- I know next year I'll have to set my target much lower because I'm going to be really busy.
Dan
has completed his goal of reading 100 books in 2012!
I've also been playing around with Tumblr again. I decided to set up a new Tumblr account and this one will be more like an extended version of my Twitter account, as opposed to an endless stream of reblogging GIFs. There will still be some fandom stuff though, especially Doctor Who, but it'll be a lot more personal than my old one. You can follow my new Tumblr here: http://zotwot.tumblr.com/
Christmas day was a really quiet affair in my house this year. There was just the four of us (my parents, my brother and me) and it just wasn't exciting. Christmas is rubbish as an adult, especially if there are no children in the household. We had a good dinner and spent most of the day watching Christmas TV (including Doctor Who of course). We did play a chocolate chilli roulette game where we had to choose a chocolate, and three of them had hot chilli peppers in. My brother barely batted an eyelid when he had one but my Dad nearly died after he had suffered two of spicy ones! I was very pleased to walk away spice free.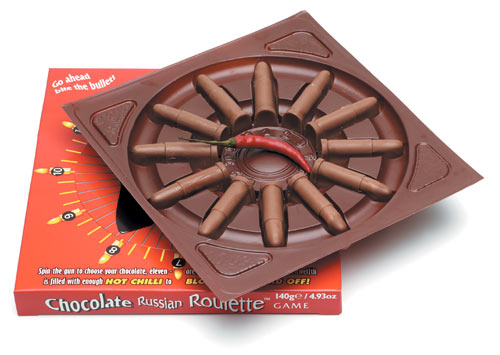 My presents weren't particularly exciting this year, an assortment of books and CDs mostly. The highlight is The Walking Dead Compendium Two which is awesome. I loved the first Compendium and it's great to be catching up with the comics again. I love the TV series but I much prefer the comics!
All in all it was probably the worst Christmas of my lifetime. It wasn't bad as such but it didn't really feel any different from any other day. I have had some great Christmasses (Christmas 2009 a particular highlight) but this year was not one of them. I feel like Cindy-Lou in the Grinch: "I myself have some yuletide doubts". Still, I'm sure next year will be better.
Watch this space for my thoughts on this year's Doctor Who Christmas Special, my review of 2012 and my New Year resolutions! Thanks for stopping by!